Outstanding Caseworker: Lynette Rao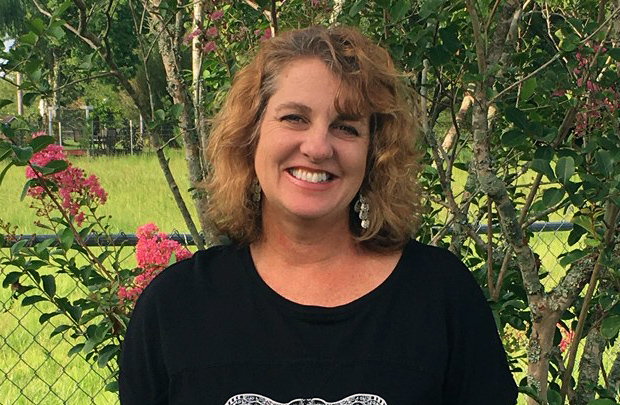 Lynette Rao is an adoption specialist in Florida. A mother who Lynette worked with suggested that we feature her as an Outstanding Caseworker, writing:
"When talking with Lynette and working with her, you can really see how much she loves her job. She helped us to find the perfect match for our family, and guided us—and our daughter—through this process…Lynette is a person who is there just for the kids. The kids are her first priority."
How did you end up working with families who are adopting?
I've always had a natural pull to work with children. We're all born with a gift, and I think that is mine. When I was very young, I helped my mom with Sunday school class. I started babysitting when I was 13.
My first jobs after college were working in a group home and as a case manager. Those positions were very hands on, and they taught me a lot about how to help kids. They were also very demanding. There were weeks that I'd put in 50 hours by Wednesday. And I was raising two children at the time!
It was a recipe for burnout. So I took break and became a teacher while my kids were growing up. When I returned to social work, I moved to what I call the happy side of court—adoptions.
What makes a successful adoptive parent?
The mother who wrote to you is a good example. During their adoption search, it seemed like she and her husband were hitting every wall. But they were patient and persistent. They never gave up hope of finding a child, even after they were disappointed more than once.
When they were finally matched with their daughter, who they recently adopted, they became her fiercest advocates and surrounded her with love. Today, she's a happy child. It's amazing to see how much progress she's made in just a few months.
Successful parents understand the effect of trauma on children and how to deal with it. They respond to a child's behavior—but they don't react. That's a subtle but important distinction. Because when you react, a situation escalates.
They also pick their battles—especially with older kids. They start by building a relationship, then adding rules and consequences. As the saying goes, rules without a relationship equals rebellion.
What should people who are considering fostering or adopting know?
Every person I talk with about adopting wants to do good. They want to help children. What they may not realize is that children are probably not going to be grateful to them—at least not at first.
And it's definitely not going to be easy! I tell parents: You are going make mistakes. And you are going to learn and grow from them.
The good news is that there is hope. We're learning more about the effects of trauma on the brain every day. We have the knowledge and tools to help children heal.
What is your life like these days? Is the health crisis changing the way you work?
We've been doing virtual home studies and visits online and over the phone for a few months now, and that's going well.
The difficulty has been that our families are under a lot more stress. Foster parents are not only caregivers, now they are teachers. I had an adoption by a maternal grandmother disrupt because there was an altercation in the home that I know would not have happened if they weren't in lock down. Another one crumbled when the mother who was going to adopt lost her job.
And of course, everyone wonders if we're going to start seeing more kids come into care with the start of school, because that is where a lot of abuse allegations are reported.
Final thoughts?
I've seen a lot of changes in the last 20 years. The one thing that hasn't changed—and I think might actually be getting worse now—is that we never have enough homes for the kids in care—especially teens. The system is not meant to be a permanent home for children. Pure and simple: we need more families.