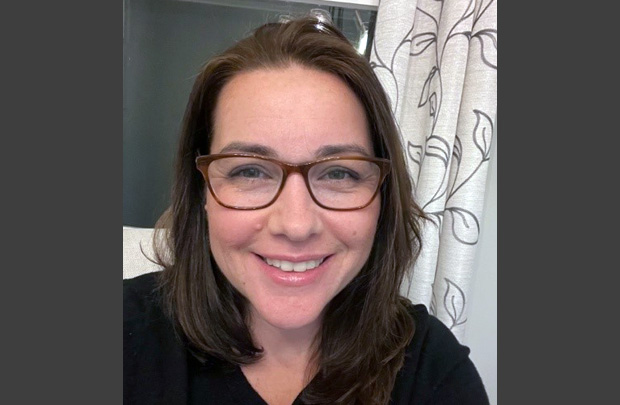 Briana Windle is a social caseworker II in Rhode Island. She has been a social worker for over 20 years and has spent eight years in the field of foster care and adoption.
A foster parent nominated Briana as an Outstanding Caseworker, writing:
"Briana goes above and beyond in the best interest of our foster son. She responds immediately to communication, visits on a regular basis, and advocates on his behalf. Since day one, Briana has provided holistic preparation to blend our family with our foster son's family. Briana has debunked the foster care social worker myths you often hear. She has a heart for vulnerable populations and it shines for her. Briana has been a breath of fresh air in our journey and is an asset to the organization."
We talked with Briana about what makes a good foster parent. She also shared why it's important for foster parents and birth families to form connections.
How do you help families like the one who submitted this nomination?
I am a social caseworker II for the Department of Children, Youth and Families for the state of Rhode Island. The focus is on case management and service planning with the families assigned to me.
Within that scope, I work closely with foster families and pre-adoptive families, helping them navigate the complex system that is child welfare. I aim to bridge that gap between the child and their parents/caregivers. Foster families play a vital role in that.
The family that nominated me is a prime example of what excellent fostering is all about. They are fierce advocates for the child in their care.
What attracted you to this field? And what motivates you each day?
It sounds very cliché but early on in life, I wanted to help people. I didn't exactly know how or in what capacity, though. A chance meeting with a licensed therapist after college motivated me to seek out home-based work with families of children who were at risk for out-of-home placements.
I love advocating for families and empowering the people I meet with to advocate for themselves. That desire to advocate motivates me each day.
You help foster families and birth families form relationships with each other. What is the importance of maintaining these connections?
Maintaining family connections is critical for the children in our care. It's important to foster those connections as much as possible to promote healthy relationships and self-esteem.
Our children in care navigate an array of emotions—loss, self-blame, anger—and a way to counter those feelings is to encourage continued contact between the children and their birth families. I find it so heartening to see birth families and foster/pre-adoptive families come together, set aside their own needs, and focus on what's important for the child.
What are some strategies you have used to help the families do this?
I love when foster families utilize journals as a way to communicate with birth families. It's a non-threatening tool to use and often an organic bond develops.
All communication is good though. I'll typically have conversations with my birth parents related to communication with foster parents and vice versa. The ultimate goal is to ensure the children are happy, safe, and well-adjusted. We can do that by showing unity.
It's important for the children to understand that we are all on the same team.
"Maintaining family connections is critical for the children in our care."
What makes a great foster parent?
For sure, openness—openness to be flexible and to put the needs of the child first. When I work with foster parents who are flexible, it makes a world of difference.
Having a sense of humor is also key, along with adaptability.
Finally, parents who know that self-care is important. I often ask my foster parents to tell me some examples of how they are using self-care. I'll have conversations that encourage the foster parent to take time for themselves, in whatever way that looks for them.
What advice do you have for people thinking about adoption from foster care?
Have an open mind. If an individual or family is interested in adoption, there are great resources out there to explore questions they might have. A great first step is reaching out to an adoption agency or support group. So many children are in a need of a loving, supportive home.
Any final thoughts you'd like to share?
I just want to take the time to thank the family that nominated me. I'm honored that I can share in a part of their lives and be a support and advocate for not only the child in their care but for them as well. The connections I form with some of the families are the nourishment needed to sustain in this, oftentimes, tough field.