Outstanding Caseworker: Harold Hankerson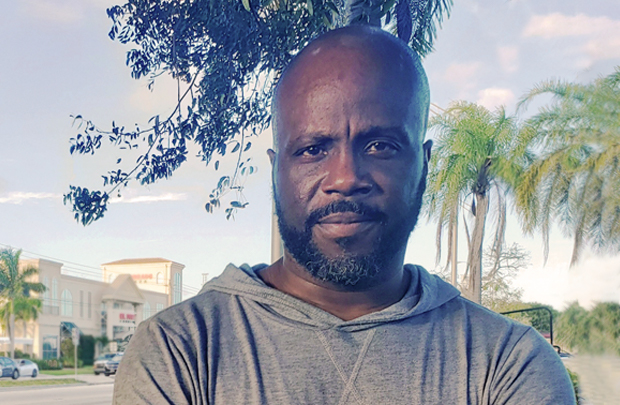 Harold Hankerson is a case manager in Florida. A mother he worked with suggested that we feature Harold as an outstanding caseworker, writing:
"Harold is a very kind and giving case manager… He spends a great amount of time interacting with children, ensuring they are doing well and commenting on their progress. Even after our baby was adopted, Harold has remained in contact, checking up on our little guy from time to time… Harold has a light that shines through him to the children and they feed off of that positive force."
You started working with children more than 30 years ago. What was your first job?
It was a college internship at a facility that housed children and adults with special needs. I was assigned to work with a teen with cerebral palsy. His name was Isaiah. Apparently, Isaiah had been violent at some point, and when I met him, he was heavily medicated. I worked with Isaiah five days a week. In time, I got him out of his shell and off some of the medications. We even went to Special Olympics together!
Toward the end of my final semester, the head of the school pulled me into his office and told me that he liked what I was doing and that I had a future working with children. I didn't see that coming at all! Until that internship, I'd wanted to be a police officer. Here I am, decades later, still working with kids.
What keeps you doing this work?
I'd say that working with children is a calling more than a career. That internship unexpectedly started me down this path, but it's my faith that has kept me on it. In addition to being a social worker, I'm an ordained minister. The Bible tells us that we're responsible for the orphans and the widows. Those are my marching orders.
Have you always worked in direct service?
I've been something of a jack of all trades, working as a family care therapist, case manager, a behavior analyst, a trainer, and licenser. Working with people one-on-one is definitely what I enjoy the most. Of course, it's not without its challenges! In my current role as a case manager, I spend a lot of my time in court and dealing with paperwork. It can be overwhelming. There are plenty of times that I've had to talk myself off the ledge!
How has COVID affected your work?
COVID is creating a whole new level of anxiety in the families I work with. People are stressed about money, about losing their jobs. We're all trying to balance keeping a safe distance with having necessary interactions. I can just feel the anxiety coming off of a lot of folks. And the last thing I want to do is bring more stress into someone's home.
How do you avoid creating additional stress for families?
Prayer is my main weapon! I do a self-check every day before I get in contact with people. I try to remain positive and calm and make people feel comfortable—especially birth parents, who are understandably leery. I tell them: "If you want to get your kids back, I'm the man you want to see! Let's put our heads together and work as a team."
What are the biggest rewards of your work?
Not the money! Truly, there is only one reward, and that is getting a kid back home or helping them find another permanent family and thinking: We did a good job. That's one down. Bring on the next one.