Outstanding Caseworker: Courtney Croley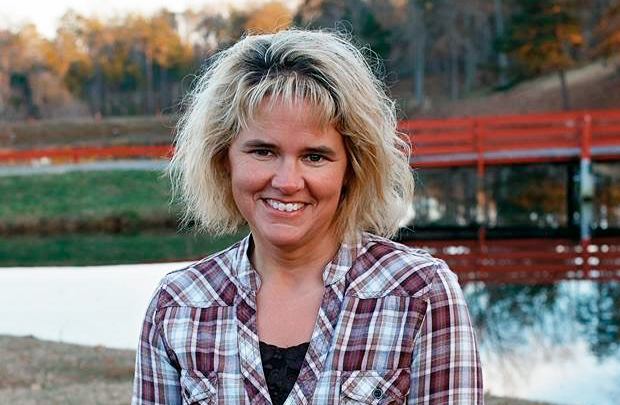 Courtney Croley is a family services office supervisor in Kentucky. A mother she worked with suggested that we feature Courtney as an Outstanding Caseworker. The mother wrote:
"Courtney is the most exceptional worker in every way, and her reputation in the foster care community is stellar. She shows compassion and respect for everyone she interacts with and is available and responds to communication in a timely manner. She holds herself to timelines and gets her job done. I have so much respect and love for her. She is one of the great ones!"
Courtney talked with us between meetings and answering questions from her staff! These are a few things she shared about the 20 years she's spent working with children and families.
What attracted you to social work?
I grew up in southeast Kentucky, around a lot of families who were struggling. When I first graduated from college, I wanted to work with people who didn't have the benefits that I had growing up.
My first job was a case manager in a "welfare-to-work" program. But I soon realized that what I really wanted to do was work with kids and families.
Last December, you celebrated your 20th anniversary of working for the state of Kentucky. What have been your favorite roles?
There have been so many! Before I became a supervisor, supporting foster parents who were planning to adopt was probably my favorite position. Whatever the outcome—adoption or reunification—I got to see a child achieve the happiness they'd longed for.
Now I get to be part of all aspects of the work—from investigation to permanency—because my team members do most of the jobs I did in the past. Plus I'm learning about supervision and leadership. It's a lot of stress. A lot of nonstop. But our team is great, and the day goes by super fast—which is definitely a positive!
What keeps you doing this difficult work?
Truly, if you had told me when I started this job that I would still be doing it 20 years later, I would have said you were crazy! Like any job, many times I've thought: Why do I come back every single day?
Ultimately, I keep coming back because I know that I am making a difference. Whether kids are adopted or reunified with birth family, or they stay with a family they've been living with, they have family and connections for the rest of their life. Knowing that I was part of making that happen gets me through the rough days.
There is a child out there longing for a family like yours.
Click To Tweet
What are some keys to your success in this work?
Social work is a social profession! And I'm a very social person. People feel comfortable and can talk around me, and I do my best to listen—really listen—to them. It's not so much about having the answer at the moment. It's about hearing people's concerns and letting them know that you will follow up.
What makes a great foster parent?
A person who is in it for the right reasons: They love working with kids—and they know that no child is perfect. They understand that their primary goal is to support children's reunification with their birth family, and they are comfortable interacting with that family.
Final thoughts?
Open your heart to foster care and adoption. If you have any thought you might want to do it, learn more by reaching out to someone who has fostered or adopted. There is a child out there longing for a family like yours.
Wondering if foster parenting is right for you? Learn about becoming a foster parent on our website.