"Our dozen is always buzzin!"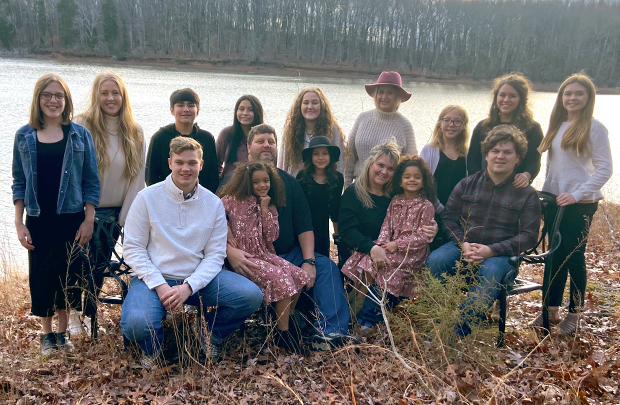 Gretchen Solomon sent this lovely note to us through our "share your story" form and graciously agreed to let us publish it. Our thanks to Gretchen and the entire Solomon family!
A lot of people start out their adoption journey due to infertility or a desire to adopt internationally. But even with four biological children, we still felt adoption on our hearts. As my husband and I started to investigate our options, we realized that there was a huge need for families right in our own town and got licensed to foster and adopt.
In 2012, we met the first sibling set we would ultimately adopt. A brother and sister who were 4 and 6 years old. Two years later came our twins, who were 16 months old. They were soon followed by their biological sister, who was 8. In June, we adopted a sibling group of three sisters, ages 9, 11, and 13.
When we began our journey, we were afraid of adopting a child with special needs or a teen. But that's exactly what we ended up doing, because everybody needs a family. Life is too hard to grow up without people to lean on in good times and in bad.
Has being a family of 12 been easy? No! Our journey has been full of ups and downs, like a roller coaster ride. But roller coasters are full of adventure too! We are loud, we are fun, and we are enjoying life on our healing hobby farm in Tennessee! Our once-filled nest of four has eight wonderful additions. Our dozen is always buzzin!
I'm happy to share my story because I want people to know that you don't have to be a perfect parent, to be rich or to live in a mansion, to help a child. It's a sad fact that there are a lot of children who, through no fault of their own, find themselves in need of a home and a family. Maybe that family is yours?