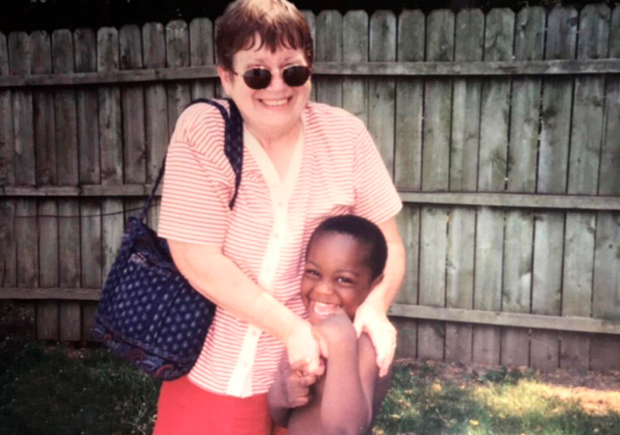 In this guest post, Alex Oleson describes the many ways that his mother supported his success.
I came into the foster care system when I was six months old. I'd been born prematurely, and my birth parents were not able to take care of me.
I was adopted by my foster parents, Dean and Janet Oleson, when I was two years old. They'd fostered 70 or 80 kids before I came into their home, and they fostered dozens more while I was growing up.
Not long after I was adopted, my father died, leaving my mother to lead a family of four children they had by birth and seven they'd adopted. It was a tough time for all of us, but she persevered—and she succeeded. My mother is 81 years old today, and she's still changing children's lives as a foster parent!
You'd never know by talking with her how much my mother has accomplished, or what an amazing person she is. She is a quiet, humble woman who does not like to talk about herself. So, I brag on her all the time—every chance I get!
One of my mother's gifts is that she sees the potential in every child who comes into her home. There were many times that she was more patient with me—and with my siblings—than we might have deserved. Times that a rational person might have said: "Enough! I quit!" But the more we pushed her, the harder she tried. Through her steadfast commitment to family, she gained our trust and helped us heal.
Did every child who came into our home succeed? No. There are tragic stories, and some of my adopted siblings have had hardships in their lives. But my mother didn't focus on one person failing. She thought about all of the people who've succeeded. And thank goodness she did! Because if she had stopped after an early setback, then I wouldn't have become part of her family and be the person that I am today.
Having a permanent home laid the foundation for my success. It also inspired me to pay it forward, because it's up to each of us to share the opportunities we've had with the next generation.
For several years, I've mentored kids in after-school programs, encouraging them to get involved in extracurricular activities and help them along the path to a job or college. And last year, I participated in the Congressional Coalition on Adoption Institute's internship program in Washington, DC. Alongside 11 other former foster youth, I helped to raise awareness among federal policy makers about the needs and perspectives of people who have spent time in foster care.
I'm on track to graduate from college next year, and I've been accepted into Teach for America. I'm also considering participating in a fellowship focused on the nexus between business and civic engagement.
Whatever my next steps are, I know that in the future, I'll continue to be an advocate and work to create opportunities for kids in foster care. Because the ratio of young people in need to people who can help is off! And each of us has a role to play in shrinking that gap.