Foster parents: Celebrate everything—and other secrets to success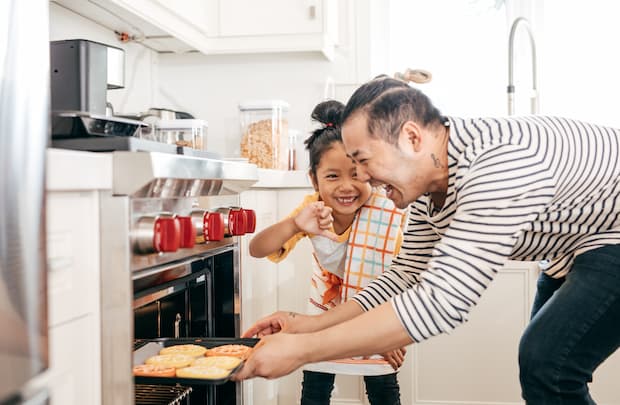 Robin Rodenborg has been a foster parent of teens for over 20 years. She was also in foster care growing up. In this article, Robin shares advice for other foster parents, informed by her experiences.
Earlier, we interviewed Robin about her personal story. You can read that here.
What advice do you have for people who are thinking about foster parenting?
Go to an agency or your county and apply to be a respite provider. Being a respite provider will let you get your feet wet—you're going in the home, meeting the kids, doing the day-to-day, and getting a feel for it. And we're always short of respite providers, so this can be a helpful first step.
Another piece of advice would be to foster older youth. For example, if starting with someone so young is difficult, people may consider fostering a teen who is two or three years from graduating. I encourage parents to foster if they have the skill and the knowledge, as well as the ability to network and know who to call for this and that. Those are things kids don't have.
Youth in foster care need a home base that's safe, and we need parents who can provide that.
And what can current foster parents do to help youth in their care?
Honor and support birth families
You want to honor the parent, remembering that someday, when these kids leave care, most of them are going to go back to their families. We, as foster parents, don't want to disrupt that or ever say an unkind word about their parents. We want to validate the parent's experience and the child's too.
For example, the first thing I do when a youth comes into my home is make a connection call with the parents. I really need to hear their story. I remember that, yes, youth come with trauma, but parents have trauma too. And right now? I have their most valued thing in the world in my house.
Parents have often felt judged. I hear their story of how afraid they have been when they couldn't meet the needs of their child or when they see their child falling through the cracks.
If you think about it, the youth coming in basically get a 24-hour-a-day skills worker, but the parent doesn't. Often when I hear their story, I need to validate their experience, their fear, their worry, and their love for their child.
I often refer to it as, "I'm not parenting your child instead of you. I need you to help me co-parent this child and we need to do this together."
"There is a lot of connection and encouragement in the foster parent community. That is really the backbone of foster parenting."
Maintain cultural connections
My home is transracial. Being in a small town, that can be difficult. But there are things foster parents can—and should—do to maintain cultural connections.
Reach out to family: Reach out, not just to parents. There are other important people in a child's life, like grandparents, aunts, and uncles.
Find groups that discuss transracial placements: I help co-lead a peer group for transracial families through the North American Council on Adoptable Children (NACAC). This is often a white family who is adopting or fostering children of another culture, race, or background. There are some learning pieces that go with that. I strongly encourage people to dig deep and to look for those groups where they can be in a safe space and ask questions.
Connect youth within their community: Keep kids connected, whether it's through an organization like the YMCA, an in-person group, or an online format.
What should foster parents do to find support?
Begin by researching: There are a lot of resources out there. Check differences between agencies and counties, including the different services that are available for the youth and for the foster family.
Take part in support groups: I encourage families who are in the process of licensing to look for support groups so that they can hear from other foster parents about what they're doing, including what they struggle with and what's going well. It's important to hear success stories, too. Oftentimes, people don't hear the success stories as much as they hear the hardships, and there are a lot of success stories out there.
Build connections: There is a lot of connection and encouragement in the foster parent community. That is really the backbone of foster parenting, so you've got to build those connections.
Any other secrets to success?
Yes: to celebrate everything.
The foster care community is always celebrating. There is so much growth and connection that many families not doing foster care would walk past and overlook. Instead, we are celebrating that kid who is finally tying their shoes. We are celebrating that kid who made a friend. We are celebrating that kid who is making it through a whole day of school.
The focus is looking for the celebrations. That is what will carry you. And, after all, there is always something to celebrate. It depends on what you're looking for.
Final thoughts?
Stay open, be teachable, and focus on relationships and connection.
You have to connect with these kids. And it's not about having power over them. It's not about control.
Instead, it's about thinking, "How can we make our homes welcoming?" Youth in foster care need a welcoming space and a new start.
Learn more about foster parenting or adoption from foster care.