Adoptive parents: Find the post-adoption support your family needs now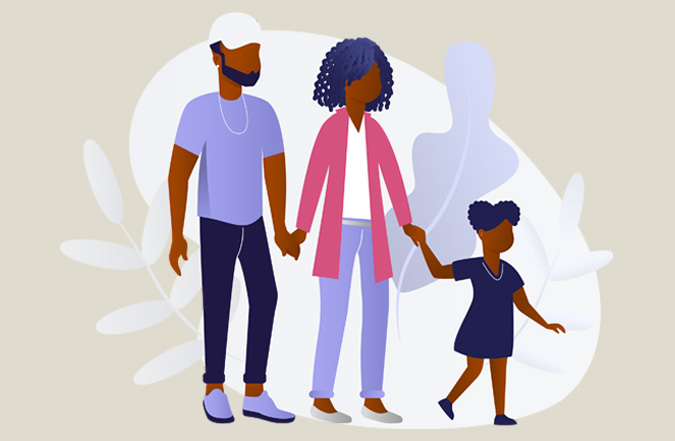 A child gets help in school. A parent takes a training to understand the loss and grief they are experiencing. A family accesses therapeutic services for their child.
These are all possible through post-adoption services, which are available for adoptive parents across the country.
Families use services for a variety of reasons, according to the Child Welfare Information Gateway. These include helping with trust and attachment, navigating first family relationships, and finding support for issues in school.
Most public agencies offer some form of post-adoption services. However, eligibility varies. For example, some services may be only for people who adopted from foster care.
Post-adoption services might look like any of the following:
Training
Support groups
Respite care
Mentoring
Therapy
Financial help beyond adoption assistance·
You can search services by state to find support near you, including a list of parent support groups.
A bird's eye view of the post-adoption services agencies offer
AdoptUSKids asked workers from public adoption agencies about the services they provide to families like yours. Here are some stats, with responses from 46 states and three territories:
65% have peer support for parents, and 51% have this for children and teens
60% provide community-based therapeutic services
59% offer mediators between you and a birth family
59% can step in during a crisis
45% have camps and retreats for your family
Agencies are always working to add more support. But if your agency does not have the services you need, consider a few approaches to finding that support below.
You can also access support in these ways
Join a Foster and Adoptive Parent Association (FAPA): These are statewide or local groups of foster and adoptive parents. While the size and activity level of these associations varies across the country, it's great to connect with them. They may be able to provide direct support to your family. Find your local FAPA on your state's post-adoption and guardianship support page.
Start a support group for adoptive parents: AdoptUSKids offers many tools to help you start your own support group. You can even find a curriculum to become a parent support group leader. Find more tips on starting a support group from the North American Council on Adoptable Children.
Find private resources: In many communities, private groups offer support that isn't available from a public program. When looking, use providers who have completed adoption competency training, like the one from the National Adoption Competency and Mental Health Training Initiative.
Advocate for new services from agencies: Your personal story and voice is the best tool for advocating for more services.
When looking for social media groups, be careful: There are so many groups on social media. These can be great ways to connect with other families. But vet groups carefully to make sure they are safe for your family and give up-to-date advice.
And, remember: "It's okay to reach out during this time so you can receive the support you need"
A word from Jamerika Haynes-Lewis, who experienced foster care and adoption as a child, about what you might experience after a placement: "This time can feel exciting! However, it can also be a time of grief for a child or teen. The circumstances surrounding placement can be fraught with negativity and despair. You may want to celebrate but this is a time for healing and restoration. Keep things low-key and find out what they need to feel safe. You may experience grief as you adjust to parenting. It's okay to reach out during this time so you can receive the support you need."
Hear from other foster and adoptive families, youth who were in foster care, and social workers by signing up for our newsletter and checking out our blog.